Bosch Praesideo fully digital public address voice evacuation system with 256 priority levels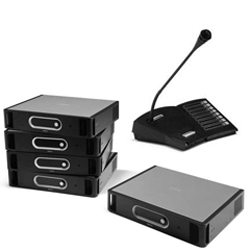 A fully digital public address, voice evacuation system that meets all the requirements placed by professional users. It brings highly innovative and advanced digital technology to the public address market. The processing and communication of both audio signals and control data entirely in the digital domain makes the system superior to other public address and emergency sound systems.

Product features like redundant cabling, spare amplifier switching, system supervision from microphone capsule up to last EVAC compliant loudspeaker, unique WLS "Wire free" line and loudspeaker supervision, up to 256 priority levels for background music, business- and emergency calls, fault logging and 48 Vdc backup power position this IEC 60849 certified system in the top segment of the market.
Read more about Bosch
Bosch Security Systems is a leading global supplier of security, safety, and communications products, solutions and services. The product portfolio includes video surveillance, intrusion alarm, fire alarm and voice evacuation systems as well as access control and management systems. Professional audio and conference systems for communication of voice, sound and music complete the range.
Additional information can be accessed at www.boschsecurity.com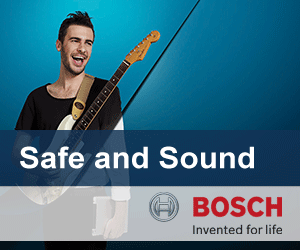 More Bosch products
SourceEN54.EU, the comprehensive source for
EN 54
certified
voice alarm
and public address systems & components.
Copyright © 2009-2021 Notting Hill Media Limited