BiAmp Vocia VA-4030 digital networked four-channel amplifier
Brand
BiAmp
Model Code
VA-4030
Number of channels
4
Loudspeaker line supervision: Impedance measurement
Yes
Redundant network controller, hot-standby
Yes
Digital Signal Processing (DSP)
Yes
Automatic Volume Control (AVC)
Yes
Model Info

The VA-4030 is a digital networked four-channel amplifier for use in Vocia systems. It is capable of delivering continuous audio power at 30 Watts RMS per channel. The VA-4030 is CobraNet® enabled for audio and control with dynamic use of bundles. Emergency messages can be stored in local non-volatile memory. Page active relay outputs provide a contact closure per channel when paging is active on the channel. The amplifier offers low impedance and constant voltage outputs. The VA-4030 also has comprehensive failover capability with device-to-device and channel-to-channel failover.
Related products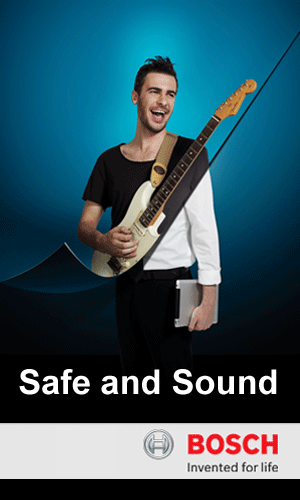 More BiAmp products
SourceEN54.EU, the comprehensive source for
EN 54
certified
voice alarm
and public address systems & components.
Copyright © 2009-2021 Notting Hill Media Limited