Bosch LBB 4434/00 call station keypad kit
Brand
Bosch
Model Code
LBB 4434/00
PC call station
Yes
Fireman panel
Yes
Model Info

The call station keypad kit is used in combination with a call station kit or call station basic to make manual or prerecorded announcements to any assigned zones, or to execute pre-defined actions. It is functionally equivalent to the LBB 4432/00 Call Station Keypad. One of the main applications is the development of fireman's panels. However, since the call station keypad has eight programmable input connections, each with two associated output connections; it is well suited for other control applications.
Related products
Read more about Bosch
Bosch Security Systems is a leading global supplier of security, safety, and communications products, solutions and services. The product portfolio includes video surveillance, intrusion alarm, fire alarm and voice evacuation systems as well as access control and management systems. Professional audio and conference systems for communication of voice, sound and music complete the range.
Additional information can be accessed at www.boschsecurity.com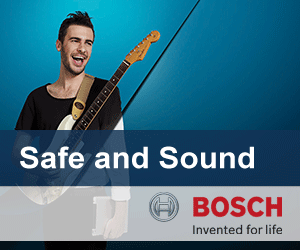 More Bosch products
SourceEN54.EU, the comprehensive source for
EN 54
certified
voice alarm
and public address systems & components.
Copyright © 2009-2021 Notting Hill Media Limited