Bosch LBB 4442/00 Line Supervision Set
Brand
Bosch
Model Code
LBB 4442/00
Loudspeaker line supervision: 100V loop
Yes
Loudspeaker line supervision: Wireless line supervision
Yes
Model Info

The Praesideo system uses a unique loudspeaker line monitoring principle, which requires no additional cable. The loudspeaker line itself is used to communicate with the supervision-slave installed at the end of the loudspeaker line.
Related products
Read more about Bosch
Bosch Security Systems is a leading global supplier of security, safety, and communications products, solutions and services. The product portfolio includes video surveillance, intrusion alarm, fire alarm and voice evacuation systems as well as access control and management systems. Professional audio and conference systems for communication of voice, sound and music complete the range.
Additional information can be accessed at www.boschsecurity.com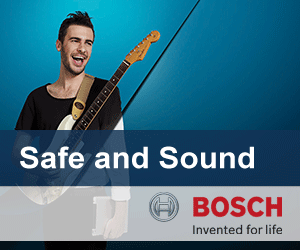 More Bosch products
SourceEN54.EU, the comprehensive source for
EN 54
certified
voice alarm
and public address systems & components.
Copyright © 2009-2022 Notting Hill Media Limited